UP ON MY SOAPBOX
WANTED; LEADERS
by Mike Harpold
May 03, 2004
Monday

Ketchikan is at a crossroads. Our borough government, with existing revenues, can no longer pay for the services the community is accustomed to. That doesn't necessarily mean that the services are valueless and should be discarded. After all, the community at one time or another decided that it needed each of the services it now has - and given our geography and diverse population, we do have some very unique needs. Nor does it mean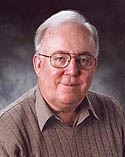 that the community does not have the means or the will to support the variety of recreational, art, educational, social, and economic development projects that now exist. It may simply mean that after a few years of taking things for granted, proponents of these programs need to get out to the community and remind people how important those services are to our way of life on this island and why we should pay for them.

With the Economic Disaster Relief money to draw on through one mechanism or another, in recent years no one has had to do much of a sell to get government funding for their project. One only had to go to the Assembly. Every year at budget time the same people, myself included, appear at the podium during the public comment portion of assembly meetings and plead for the program closest to his or her heart. But when is the last time that the community has been asked to take a look? After all, it is the community that will have to support each of these programs through taxes now that disaster relief money is gone.

Most services and programs funded by the borough, such as recreation, the transit system and the local grant to the Learning Center at the university antedate the $25 million disaster relief fund. Others, ranging from a variety of ill-fated business projects to funding student activities for the school district came about because of the availability of disaster relief funds. Still others, such as funding for the Visitor's Center, are closely related to economic development. Some would argue that building roads on Gravina Island falls into that category, even though disaster relief money has dried up. Whatever the history, now may be a very good time for an honest evaluation of the continuing need to provide public funding for these purposes. But that should be just the first step.

In the past few months the school district, in planning next year's budget, went through a process that involved setting up a priority ranking system for each element of its $16 million operating budget. Nine program areas, such as elementary education, secondary education, pupil transportation, maintenance, special education etc. were identified. Within each area program managers and staff were required to plan budgets for their respective area at 94%, 97% and 100% of last years level, and then include at least two enhancement levels. Forty-six individual packages were developed. Program managers then met with a budget committee that included community members and justified each of their packages. Through awarding points, the committee was able to rank each of the 46 packages in priority order for funding. Those at a higher priority will be funded first, those at a lower level will be funded only if money becomes available.

Although it is a little late to do it, the assembly has until June 30th. to enact a budget, a similar process would work well for the borough. Items that are required to be funded are exempt from the process, but discretionary recreational, social, educational and economic development programs would be prioritized, identifying programs that are truly desirable and worthy of taxpayer support. There is enough imagination and talent on the assembly this year that a public evaluation process of some sort could be accomplished.

Some argue that since we can't pay for services, we shouldn't have them. But no one has asked the community to pay, yet. What we need is a good way to evaluate what we have, and once having decided that a program or service is of continuing value, we need leaders to stand up and say to the community that it ought to pay for it. If the community understands the need for funding a particular program or service, it will provide funds. Ketchikan has rarely, if ever, turned it's back on an identified need. That's one of the traits that sets this town apart.
harpold@sitnews.org
©Mike Harpold
All Rights Reserved



Post a Comment -------View Comments

Submit an Opinion - Letter

Sitnews
Stories In The News