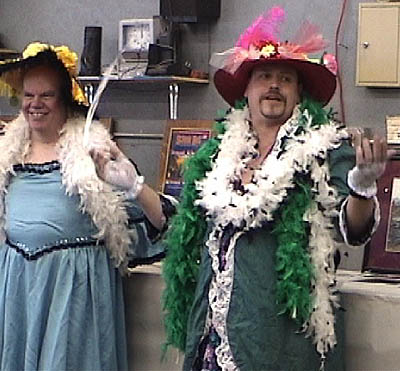 Contestants left to right:
Alona (aka David Means) and Lady Bird (aka Mark Wilson)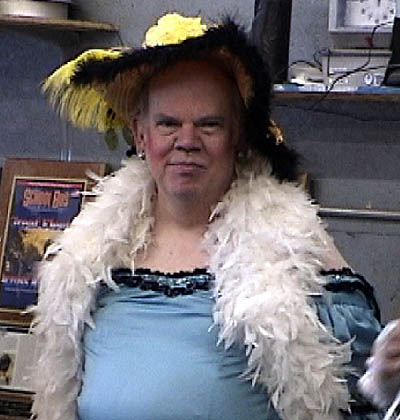 Alona (aka David Means)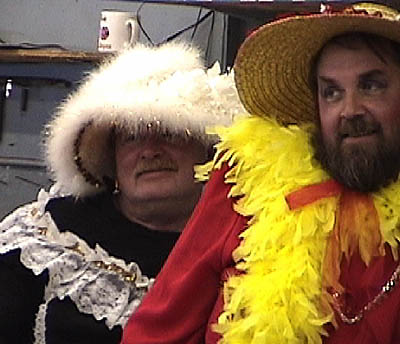 Contestants left to right:
Kaestani (aka Stan Felsman) and Alena (aka Allen Thorneburg)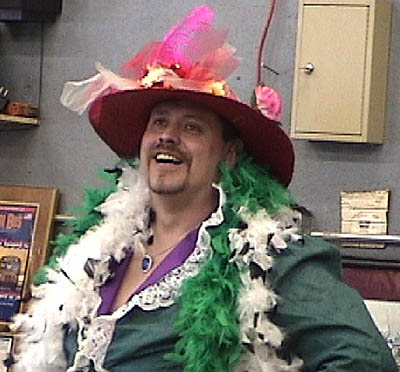 Lady Bird (aka Mark Wilson)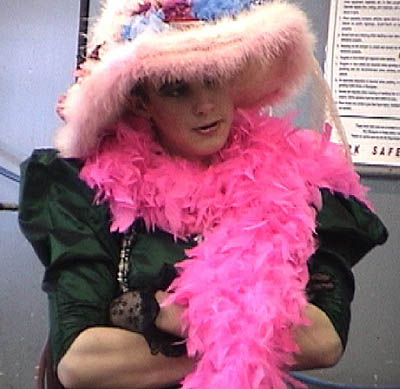 Lady X ( aka Lydon) - Watches this year's contestants....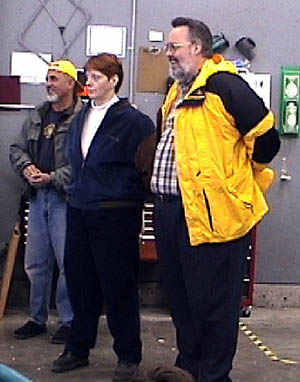 Master of Ceremony Sandy Felsman - joining in the
School Bus Rodeo festivities is School Superintendent Harry Martin...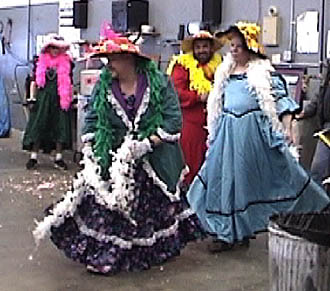 The contestants parade past the judges in the final dance review.

Watch a movie of the dance review past the judges.
1.1 MB - Movie will begin to play when the download is completed.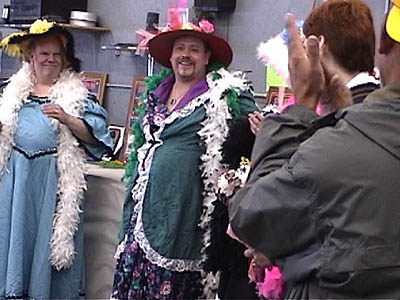 And the 2002 Rodeo Queen is.........Lady Bird (aka Mark Wilson)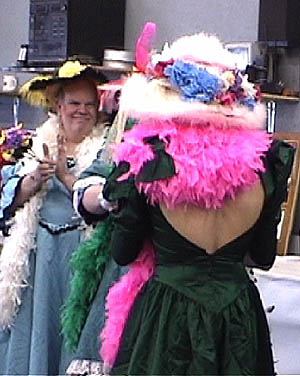 Lady X hands the crown over to Lady Bird,
the 2002 School Bus Rodeo Queen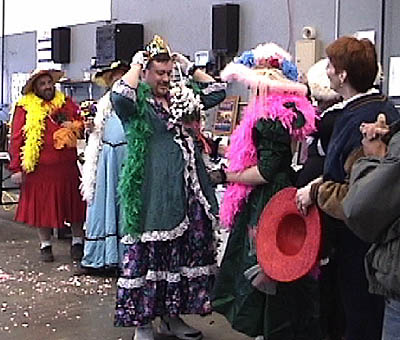 Lady Bird (aka Mark Wilson) places the crown on his head...